Here at To Fit You Fitness Studio, we focus on ways to improve your health and well-being by giving each client a customized fitness program. These are designed to fit your individual goals, whether they involve strength training, weight loss, stress relief or cognitive functioning. Thanks to recent understandings, we know that exercise also enhances cognitive function. That is, enhancing the strength of our brain to help grow new brain cells that improve communication between existing cells. This allows faster cognition, better recall and improved dexterity skills.
I work with all kinds of clients and see improvement when they learn new skills. Especially clients who have experienced a stroke. When they focus on their ability to move their body, their brain is actually retraining itself to communicate to the body. I help them from thinking about how they will move differently to doing movements that enhance that skill and then to being that person who can actually perform the skill.
So here are a few examples to improve the mind–body connection:
Meditate. This will help you slow your brain waves down and decrease anxiety and stress.
Get a massage and exercise regularly. This is a great way to relieve tension and improve your mood.
Take up a hobby. Anything you enjoy will help you get into a meditative state.
Practice alternative therapies. Yoga, breathwork and tai chi all increase relaxation, improve the immune system and help with mental focus.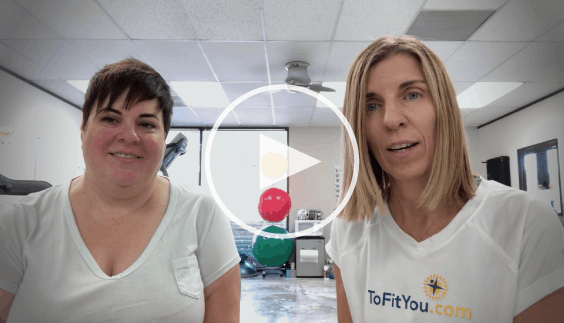 Customized Fitness Experience Leads to Healing
My client, Tamar Acar, is recovering from pontine ischemic stroke. Find out how a personalized fitness approach allowed her to continue to heal. Tamar was also able to strengthen mental and physical resilience when physical therapy was no longer viable.