Birgitt is the ultimate personal trainer: professional, knowledgeable, supportive and always sensitive to your needs, abilities, strengths and weaknesses. She understands body mechanics like no one else, can assess what you need when you need it and gently but firmly guides you into a health and fitness routine designed just for you.
- Nancy Ehrenkranz
TO FIT YOU STUDIO NOW OPEN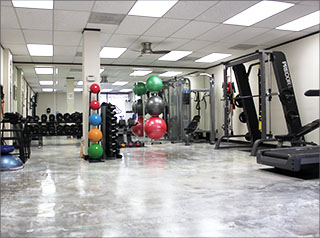 Personal Training
Group Training
Post Rehabilitation
Call Us Today!  713-410-3376
DO YOU LIKE THE IDEA OF IMPROVING YOUR WELL BEING AS WELL AS YOUR CONFIDENCE?
Great! Because I'm here to lead you on your journey of health, wellness, and enjoying life to the fullest. This is about you, claiming the life you want, and me, supporting you as you get there with the help of wellness speaking engagements, personal training, or wellness coaching.
WHY TAKE THIS INSIDE-OUT APPROACH?
You have what it takes to achieve a wonderful level of health, fitness and vitality. Too many people leave their best self in the gym when they walk out, and some of us don't have the chance to make it to the gym. The focus, fun and energy get watered down by hectic schedules, traffic, deadlines, and personal concerns.
LATEST POSTS
admin
Hope you all had a wonderful Holiday season and you were able to tame your stress and enjoy your family and friends more this holiday than the previous. It's that [...]
admin
The more tools we use to be successful at staying healthy, happy, and fit, the better we will feel about our day. Whether you are changing a new behavior or [...]
admin
We all know someone who suffers from the effects of Arthritis. Whether it is someone you care about or yourself here are some interesting facts and figures you may want [...]