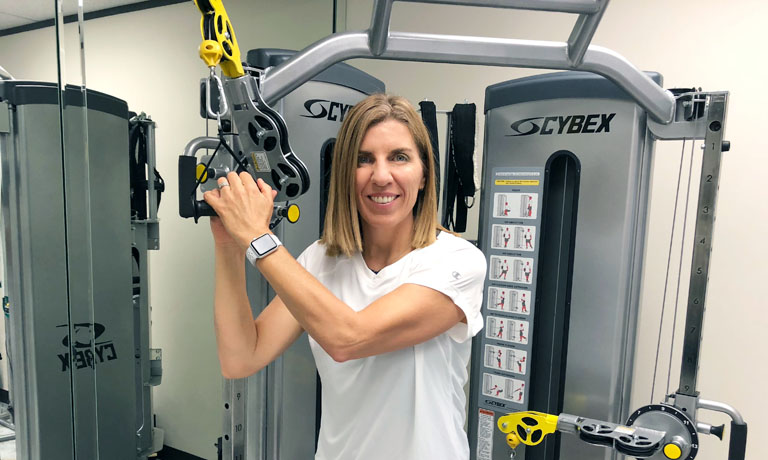 Birgitt Haderlein, elite trainer, ACSM- and ACE-certified health and fitness coach
"Hi, I'm Birgitt Haderlein, a health and fitness coach in the Greater Houston area. I have been in the fitness industry for over 28 years helping people feel and look their best!"
In 2014, I opened To Fit You Fitness Studio right in the heart of Lazy Brook and Timber Grove, conveniently located off the 610 Loop in Houston, Texas. I remember driving in downtown Houston 28 years ago thinking, "What can I call my business?" The license plate on the car in front said, 'To fit 4u', and I thought I can call my company To Fit You!
I knew it was a great fit for my philosophy — people are different, so exercise routines should be made tailored to fit their needs. So as everything that has happened in my life, it happened for a reason, and that's the day my company came to life.
I have helped countless clients, and I've helped corporations like Exxon, Shell and various entrepreneurial businesses increase their bottom line by improving their employees' health. It is important to me, as a certified wellness coach, to create better solutions for my clients to have better awareness far after our sessions together.
I am passionate about helping people be better employees, parents, friends, business owners and pet owners, by teaching them how to make good choices for their lives and creating a healthier environment.
I also teach meditation stretch classes — I believe it is so important for people to learn how to relax. The meditation component has helped my clients increase their creative energy. I teach them to be present to create a new level of awareness so that they can create the life they want.
I have been meditating and going to classes with Dr. Joe Dispenza and learning quantum physics and the function of the brain. With this experience, I can facilitate classes that can teach people how to enjoy their day to the fullest. I have overcome many ailments from chronic pain from car wrecks to those that come from being an athlete. I have learned through meditation how to create change physically, emotionally and energetically.
I believe in teaching people that they need to be the change they want to see in others. So if you or your company, family and friends want to increase their health and happiness, I'm here to help people get results. I invite you to connect with me to talk about how I can help you. Feel free to email or call me to set up a complimentary consultation.
In good health,
Birgitt Haderlein
Meet Amy Hoff
"I want to ensure that my clients achieve and maintain their goals injury-free while having a great time!"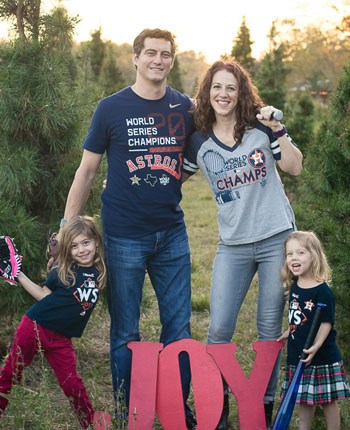 Amy Hoff, NASM
Amy Hoff, proud mother of two young girls, grew up in rural Indiana and went to Purdue University to earn a Doctor of Pharmacy degree. She spent many years counseling patients on drug therapy to manage their multiple concurrent disease states. Frustrated at seeing the inevitable cycle of physical inactivity with an increased reliance on medications, Amy decided she wanted to help people through either prevention or weaning them off medications, by losing weight in a healthy manner. To that end, she resolved to become a personal trainer and achieved certification through NASM.
She made it her mission to study the most pertinent and scientifically relevant material related to personal training. With her Resistance Training Specialist® experience, she truly makes personal training unique to the individual. Her MAT® Jumpstart certification allows her to identify and correct muscular asymmetries through low-intensity isometric contractions. She believes that each individual is unique and requires an individualized approach. Amy offers her clients a thoughtful, respectful and supportive training environment. What are you waiting for? Make an appointment with Amy Hoff today!
Meet Willard McGowan
"Birgitt and I have worked together at the same facility for over 10 years and have enjoyed a great work friendship."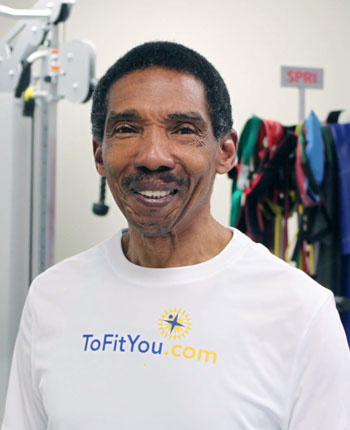 Willard McGowan, ACE
Willard McGowan has been in the fitness industry as a trainer and has over 12 years' experience. He is certified through the American Council on Exercise (ACE).
Willard has a passion for helping people who want to improve their health through nutrition and exercise. He focuses on correct posture of the body through the exercise movements. Willard does an initial assessment with a client so that a unique exercise program can be developed. The program will include any corrective exercises needed, along with the strengthening and conditioning components.